Although the future for the next few months is uncertain and out of our control, we remain confidant that our industry will reumse its activites soon and that we will be able to travel in a near future. While we are staying optimistic for the future, here is our top 10 destinations you must see in 2021.
10. Egypt
Notorious for its ancient civilisation and some of the world's most famous monuments, Egypt is definitely a destination you should see in 2021. Located along the Nile river, this desert country, home of one of the seven wonders of the ancient world, the oldest pyramids of Egypt, monuments, ancient stories and grand cities is even more impressive than you could've imagined when looking at a postcard. Visit the astonishing high Pyramids of Giza, the amazing Karnak site, the largest ancient religious ground ever built, the archaeological site Abu Simbel one of Egypt's top tourist attractions, the oldest mosques of Ibn Tulun and travel to Dahab to dive into the world's most beautiful Red Sea Reef. These famous monuments and touristic attractions all tell amazing stories of the Egyptian ancient civilization.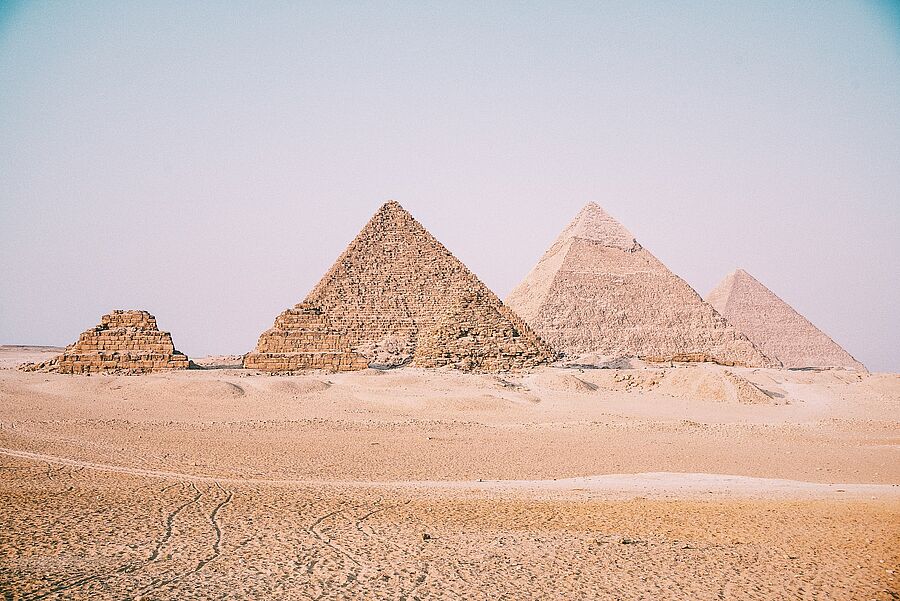 9. Botswana
If you are looking for a change of scenery when traveling, Botswana will satisfy your need. Botswana's main advantage as for attracting tourist is the phenomenal array of animals residing or traveling through the country. The Gabane village is the perfect location to go hiking or explore the hills on foot. Chobe National Park is a must-see reserve that will take your breath away as it is one of the largest concentrations of rare game animals in the continent of Africa. The imposing rock formations of Tsodilo Hills and its history will impress you. While in Botswana you should do a safari in Savuti, the most popular safari destination or go to the Makgadikgadi Pan National Park to see the diverse ecosystem and its particular wildlife. You should conclude your trip by visiting the natural landscape of the imposing Kalahari Desert.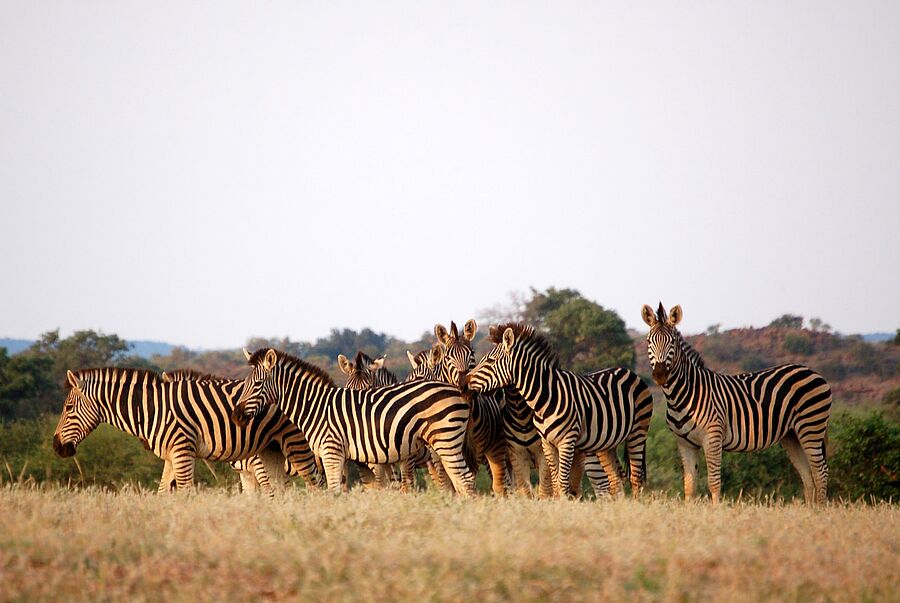 8. Vietnam
The unique culture, safe tourist destination, incredible scenery, deep and heroic history are the main reasons why you should travel to Vietnam. You will be surprised by the beauties of Vietnam's many World Heritage Sites such as, the spectacular seascape of limestone islands and islets in Ha Long Bay which will make satisfying pictures and is perfect for nature lovers. Vietnamese people are known for their friendliness and hospitality. When in Vietnam, you should visit the Hoi An Ancient Town converted into modern businesses including countless souvenir shops, art galleries and restaurants, this tourist attraction has a breathtaking mix of ornate Chinese temples, a Japanese-designed bridge, old canals, wooden shop-houses and French Colonial houses. The Sand Dunes of Mui Ne are wonders that you should not miss out on. You can rent plastic sleds or go kite flying, have a picnic while catching the beautiful sunset. If you are traveling on a tight budget, Vietnam is great for its cheap hostels, great affordable food and free touristic attractions.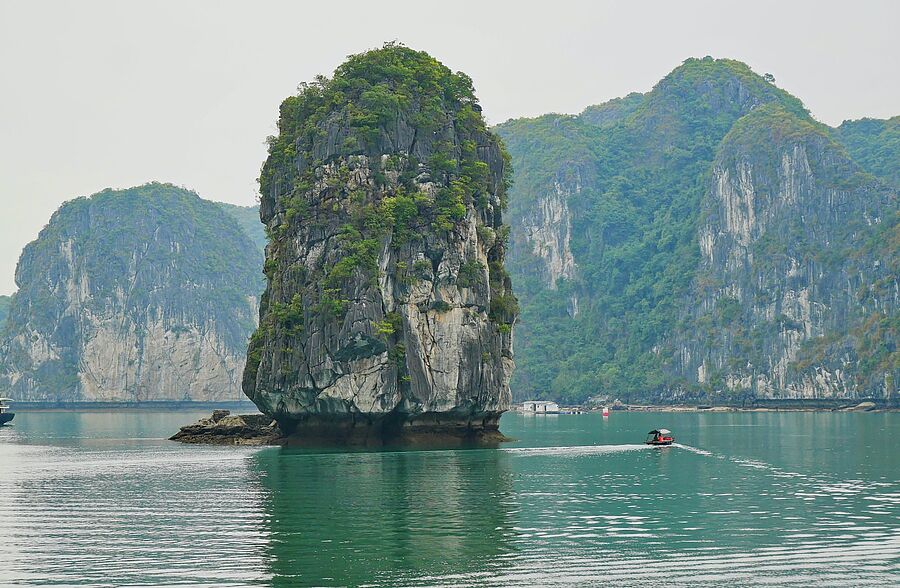 Read our Build Your Own Itinerary in Vietnam blog for more tips for your next trip to Vietnam.
7. Mexico
When we think of vacations in Mexico, we think of an all-inclusive resort, laying on the beach holding a margarita. Think again, there are much more to do in Mexico than beach bumming. At the time of writing this blog, travelers wanting to explore Mexico, can do so without having to quarantine upon arrival to the country. Start off your trip by diving into the fascinating culture, climb ancient Mayan ruins, go scuba diving and indulge in the Mexican cuisine are some of the numerous activities to do. One of the best places to visit in Mexico is Mexico City especially if you are a foodie and a party animal. The vibrant capital city offers a various choice of street food, restaurants, bars and clubs. Going to Mexico without an evening of lucha libre would be a miss out. Don't forget your colorful mask as a souvenir. Stop at Teotihuacan where you'll be able to climb some of the largest ancient pyramids in the world. It is not a surprise that you should put Chichén Itzá at the top of your list as it is one of the New Seven Wonders of the World. Make sure you soak-in all the fascinating details and the site's culture. Dying to taste the best cuisine in Mexico? Oaxaca City is where you should go. Guanajuato is a gorgeous city that you should visit not only to admire the colonial architecture and bright houses but also to explore the city's culture through its museums, theaters and festivals.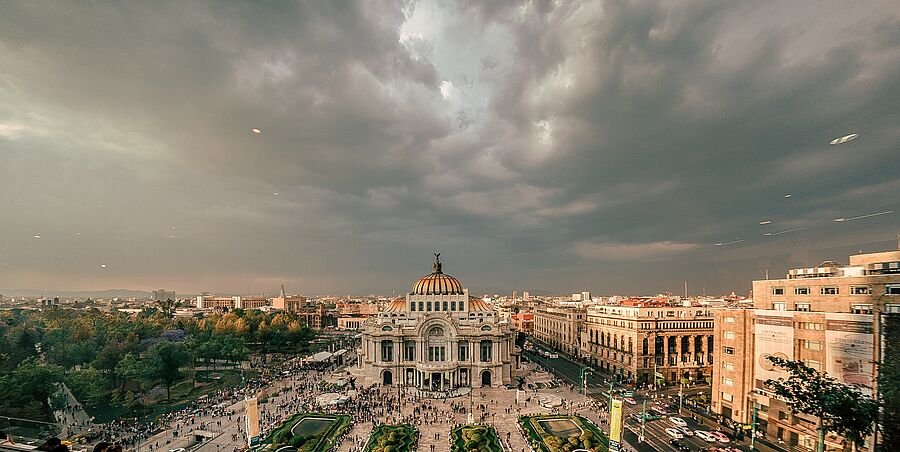 6. Kenya
This East African country is not only famous for its vast wildlife preserves and scenic landscapes but also for its inviting and friendly people. When traveling to Kenya, you can feel a strong jointly sense of community and individualism, a multitude of cultural diversity through its ethnic groups, languages, customs, music, food and arts. If you travel to this country, you must see Lake Nakuru National Park know for its immense flock of pink flamingos, go on a safari at Nairobi National Park where you will see all the classic safari stars; buffalos, leopards, zebras, wildebeests, hippos, elephants and cheetahs. Feel like camping one night? Hell's Gate National Park is the only park in Kenya where you will be able to camp on sight, explore the National Park on foot or by bicycle, climb or hike extinct volcanoes while seeing a variety of wildlife species. No trip to Kenya would be perfect without stopping at the Amboseli National Reserve where you can see from afar Mount Kilimanjaro, Africa's highest peak. If you want to view large herds of elephants, Amboseli National Reserve is your best chance. Most african destinations are not as known as other travel destinations which is perfect to explore freely without being surrounded by a crowded group of people.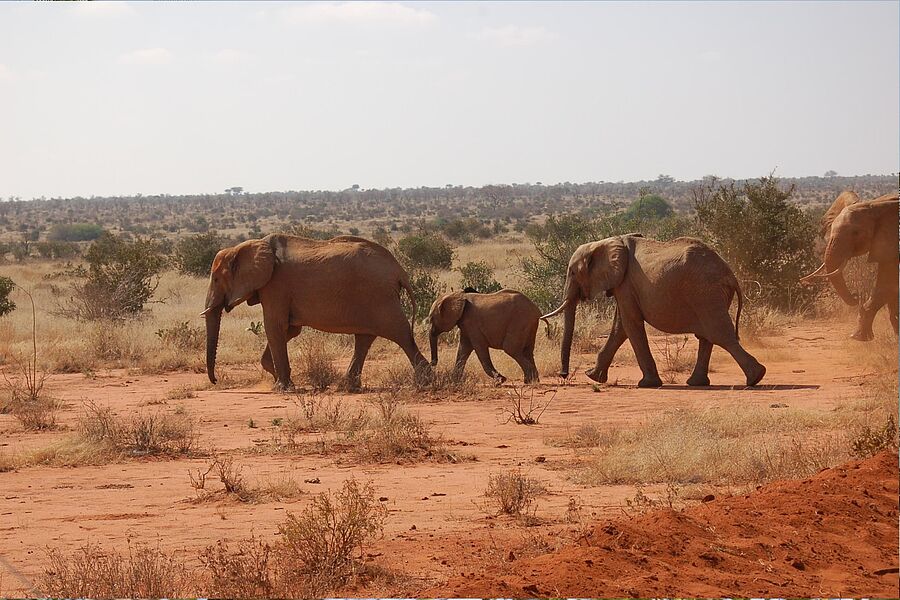 5. Turkey
Known for its ancient city filled with myths and legends, distinctive landscapes, diverse Europeen and oriental elements, Turkey is a must-see destination for 2021. The great city of Istanbul will amaze you with its magnificent mosques, countless restaurants and the world's largest bazaar. The travertine terraces of Pamukkale and the remarkable basalt chimneys of Cappadocia are Turkey's divine natural elements. Get to know the Phrygians, Persians, Greeks and Roman's way of life by visiting the most exquisite sights they left behind such as unbelievable preserved ancient cities, underground cave homes and open-air museums.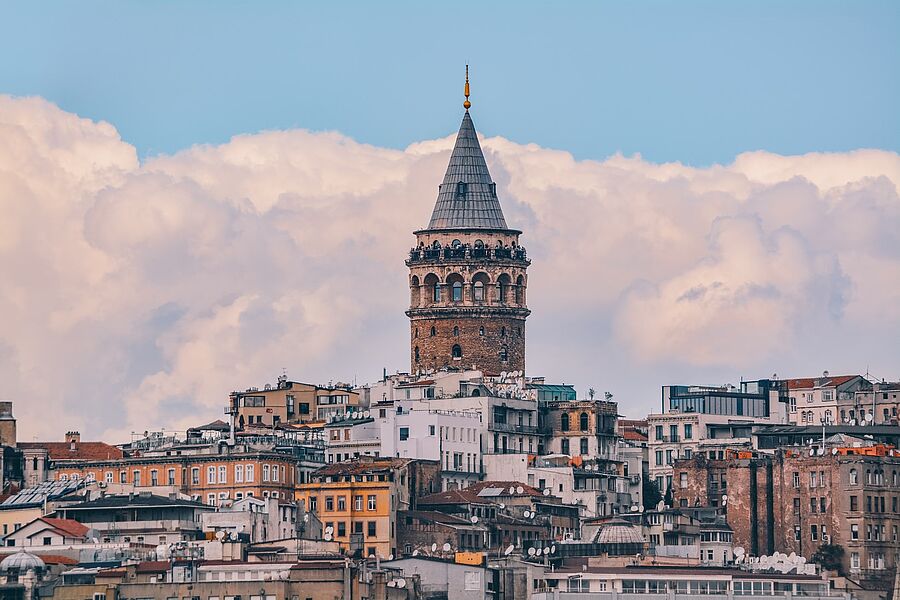 4. Slovenia
Whether you are a foodie, a lover of nature or an architecutral buff, this small european mountainous country is the perfect destination for you. Start of 2021 by exploring Slovenia's hidden gems. This country will certainly make its way through your heart and through your stomach. Plan some time to stay near Lake Bled, take a walk on the boardwalks of Vintgar Gorge along the Radvona River, go hiking in Triglav National Park' rocky mountain range, one of the best things to do in Slovenia, see the largest cave castle in the world Predjama Castle, visit the capital city of Slovenia, Ljubljana by playing an escaping game or strolling through the colorful streets. Home of magnificent nature, friendly people and rich history, Slovenia will blow you away.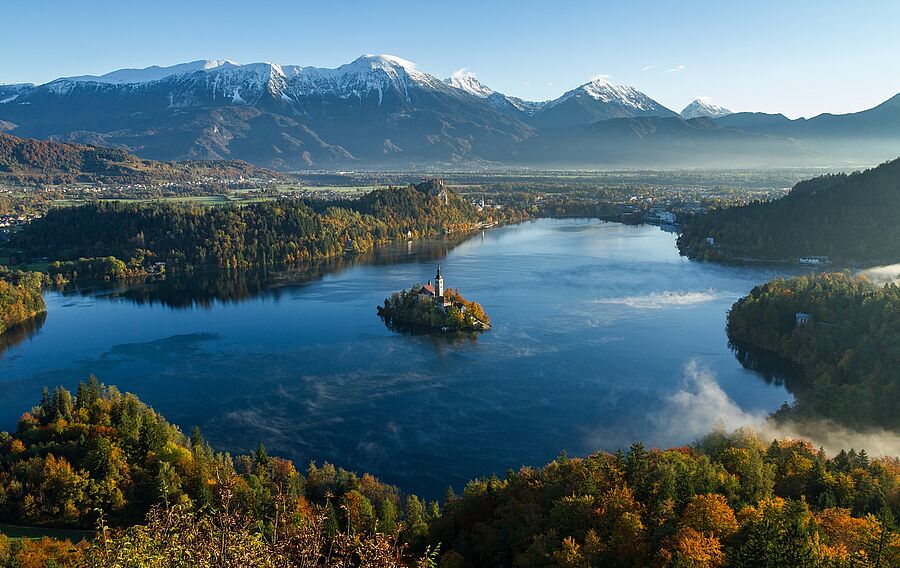 3. Japan
Looking to feel the extreme culture shock? If the answer is yes, Japan is your next travel destination. Known for the beating heart of the country, Tokyo's chaotic bright lights, flashing signs, loud noises, unfamiliar smells and crowds of people will give you sensory overload. Loved for its contradictory traditional and modern, old-fashioned and forward-thinking you will be mesmerized by what Japan has to offer. Explore the country by train to observe Japan's landscape, immerse yourself into the culture by tasting traditional Japanese dishes, discover arts through calligraphy and poetry, wear a Kimono and assist to a tea ceremony, treat yourself and stay in a capsule hotel and of course visit Japan's famous Shinto Shrines and Buddhist Temples.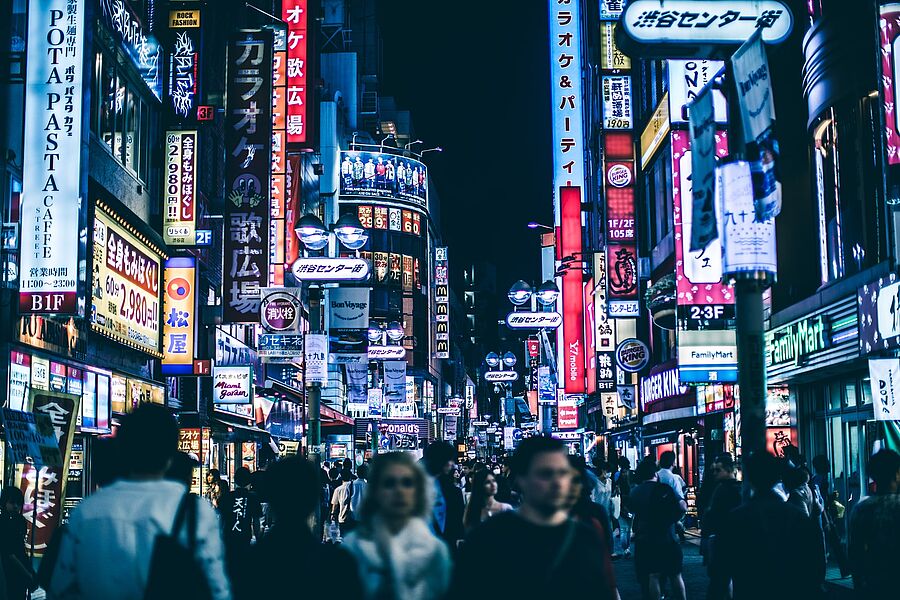 2. New Zealand
Dying for new adventures and try new things? New Zealand will satisfy your adventurous desires with its wildlife encounters, heart-racing experiences and must-try dishes. Whatever activity you feel like experiencing, you can try it in New Zealand. You should start off your trip by spending the night in a mountain hut and go backpacking. If bungy jumping is on your bucket list, New Zealand is the perfect place for your first jump, adrenaline sports were invented in the country. Next, you should definitely stop and see the Milford Sound, the number 1 New Zealand tourist attraction, by taking a boat cruise or kayaking. New Zealand's epic scenic drives and its free campgrounds where waking up next to mountains one day and the ocean the next is perfect for all the Vanlife lovers. Hiker's paradise offers thousands of trails varying level of difficulty and length to allow everyone to see epic lake, sunset, sunrise and mountain views. After your hike, stop in a natural hot spring and top your day by eating a Fergburger. There are so much to do in New Zealand, it is almost impossible to do and see everything in one single trip.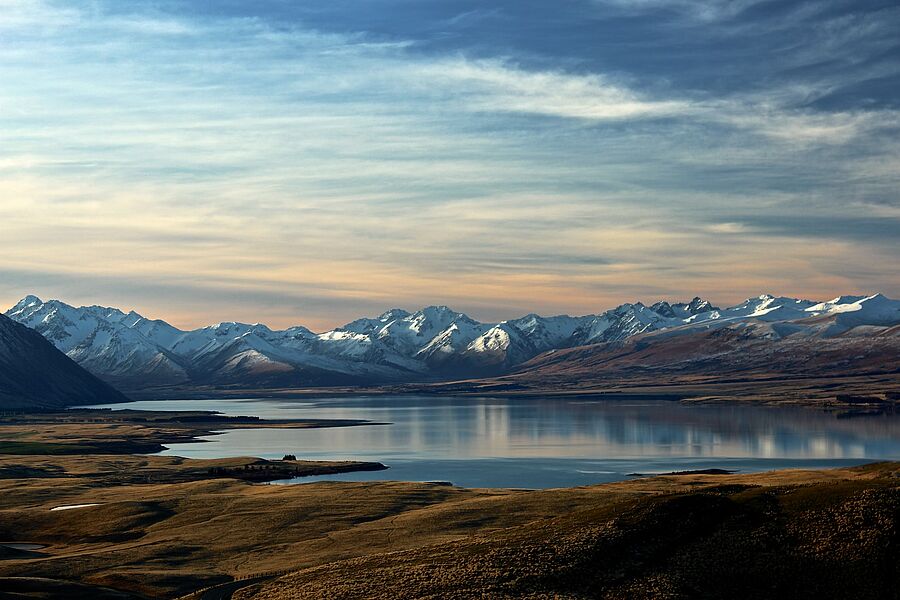 1. Antarctica
Compared to other continents in the world, Antarctica is undiscovered and rapidly becoming the ultimate adventure destination. Feel the need to do some soul searching while being in a peaceful environment? Stop looking, Antarctica is your next travel destination for 2021. Although there are flights to get to Antarctica, the best way to explore the Antarctic Peninsula is to take a boat cruise tour where you will be able to hop and off and see what it has to offer. Kayak in the icy waters of Antarctica along the Gerlache coastline in complete serenity surrounded by glaciers and mountains while observing seals, orcas and humpback whales from water level. Hang out with penguins, camp under the limitless twinkling stars, take a cruise along the massive glaciers and icebergs, go scuba diving in the icy waters, are one in a lifetime activities you'll be able to do in Antarctica and check off your bucket list.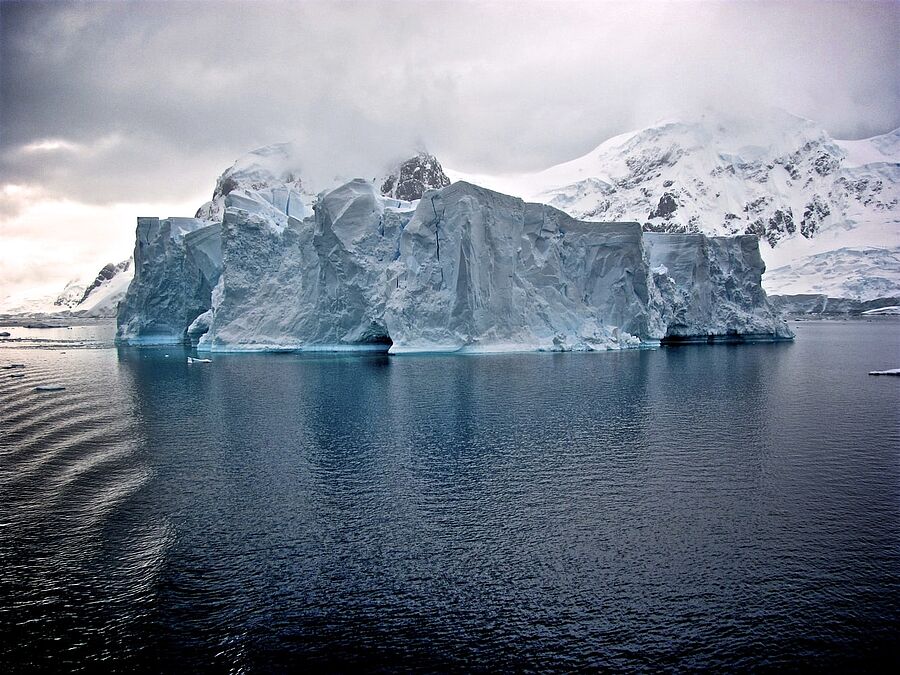 Before traveling, make sure you are aware of the COVID-19 traveling restrictions and the sanitary measures put in place. Most travel destination have different measure in place. Before your departure, make sure there are no restrictions on your planned activities.
Please note that the sanitary instructions are subject to change at any time between the redaction and publishing of this blog article.