Morocco is an amazing, complete and surprising country. Passing from the sea to the desert, Morocco has enough in store for everyone. Here are 3 must-sees for your next trip to this beautiful country.
1. Marrakech
This small old town is known for its endless Souks and action 24/7. It is the ideal place to visit several palaces and touristic places. The Majorelle Garden and Yves Saint-Laurent Museum attracts thousands of people every year. Do not forget to go through the house of photography. This small hidden place offers a beautiful view of Marrakech and plunges us into the past. Take time to get lost in the various Souks from El Fna Jamaa Square.
Eat in places where there are several locals and you will risk falling on one of the best Moroccan dishes you have eaten! Marrakech is a very good place to buy souvenirs for friends and family.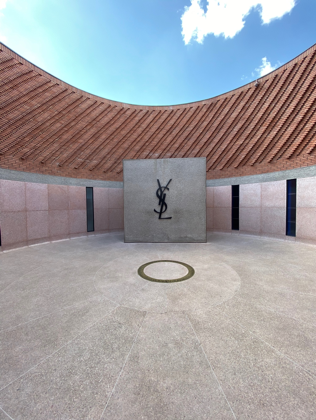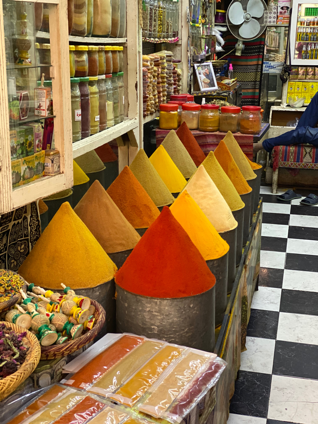 2. Sahara Desert - Merzouga
Merzouga is the closest city to the Sahara Desert and offers the largest dunes in Morocco. You must absolutely take the time to sleep in the desert. To live the sunset and the sunrise on a dune is an incredible feeling. Walking barefoot in the sand of the Sahara or on the back of dromedaries will give you a great feeling of freedom. The people of this place are incredibly kind and will be able to show you and learn all there is in this beautiful place of the country. Different tours are available to you, there is a way to have trips and camps that are as luxurious as they are modest. Make sure to book a tour with a legit hotel or agency that is registered because some may try to fool you. The hotel Ksar Bicha and its owner Ali is a very good recommendation and will serve you perfectly. For some of you who might be hesitant on the food in the desert, don't worry you will eat very well and be treated as kings and queens. Even though we are far from any markets or roads, the locals offer us very good quality food. You might even find one of the best tagines you've eaten! A complete tour in the desert can cost you approximately 1000 dirhams (approximately 160 CAD) and I guarantee you it will be worth your while. If you had a must activity to choose in Morocco, it would be this one!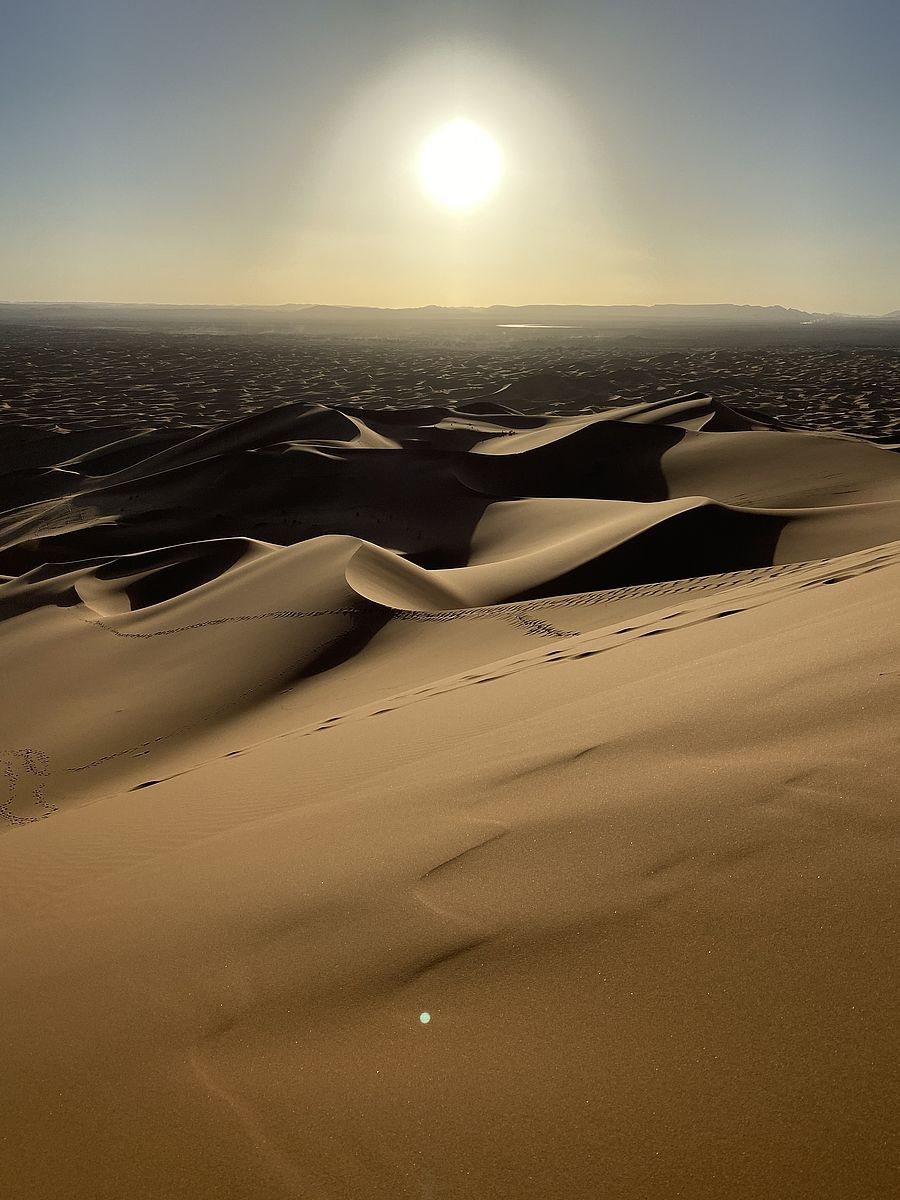 3. Chefchaouen
This city is renowned for its small blue houses and a perfect place where you can rest a little after all the noise of Marrakech or Fez. Even if we still see the Moroccan culture, we feel much less in a hurry, and we finally take the time to enjoy walking in the small streets. Chefchaouen is a small town located between two mountains, in the cliff. Climb to the scenic view site to see the sunset. Watch the sun reflect on the blue of the houses. I suggest you try to fit-in a good hour before sunset to make sure you have a good place to watch the sunset. A small restaurant in the name of Hamsa in the center of the medina will charm you. With an incredible view of the many small blue and white houses, your place on this terrace will undoubtedly be a very beautiful moment. It is a good place for you to buy different small gifts and souvenirs for your friends and family of Morocco.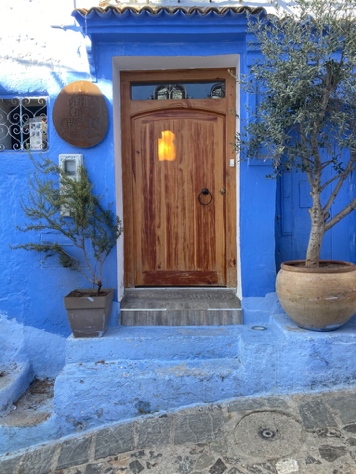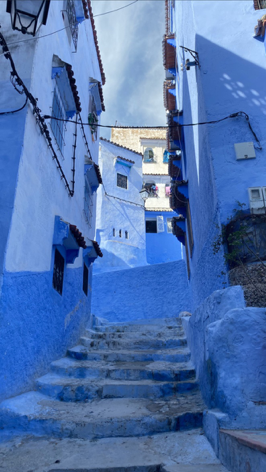 Some small tips ...
Make sure you never follow someone who offers to give you directions to get somewhere. Instead, go in local shops to get directions. Many people just want to ask you for money at the end of the road. Remember that nothing is free, pay special attention to Henne and photos with snakes offered to you for free. They will charge you in the end. Have fun negotiating. Most of what you'll find on a street you will find on the next. Never pay over 50% of the original price. Don't worry, the Moroccans LOVE to bargain! Take the time to drink several fresh juices since when you will return to Canada, I guarantee you will crave for one. A freshly squeezed orange juice can cost a maximum of 10 (which is equivalent to 1.50 CAD). Enjoy it!
Cash or Credit?
I suggest you have several dirhams in your pockets as you will need to pay for your food in restaurants and do your shopping. In some restaurants or small local shop, they do not accept the credit card.
ATMs are available in most cities you visit. Be careful as there may be extra fees on your credit card when using an ATM.
If you book you activities with reliable agencies, they will accept the credit card just like in hotels.
Tips?
If you're wondering about the tip and if you have to leave some, I'll tell you it depends. In more chic restaurants, some Moroccans will not hesitate to tell you that the tip is not included. However, this is at your discretion. For my part 1I gave a little less than 15% (about 10 dirham (1.50 CAD) maximum per meal for 2 people) of the total amount of the invoice depending on the received service. For activities such as our stay in the desert of 24h, for 4 people we gave 250 dirhams (about 40 CAD) of tip because the service, the small attentions, the food, everything was incredible!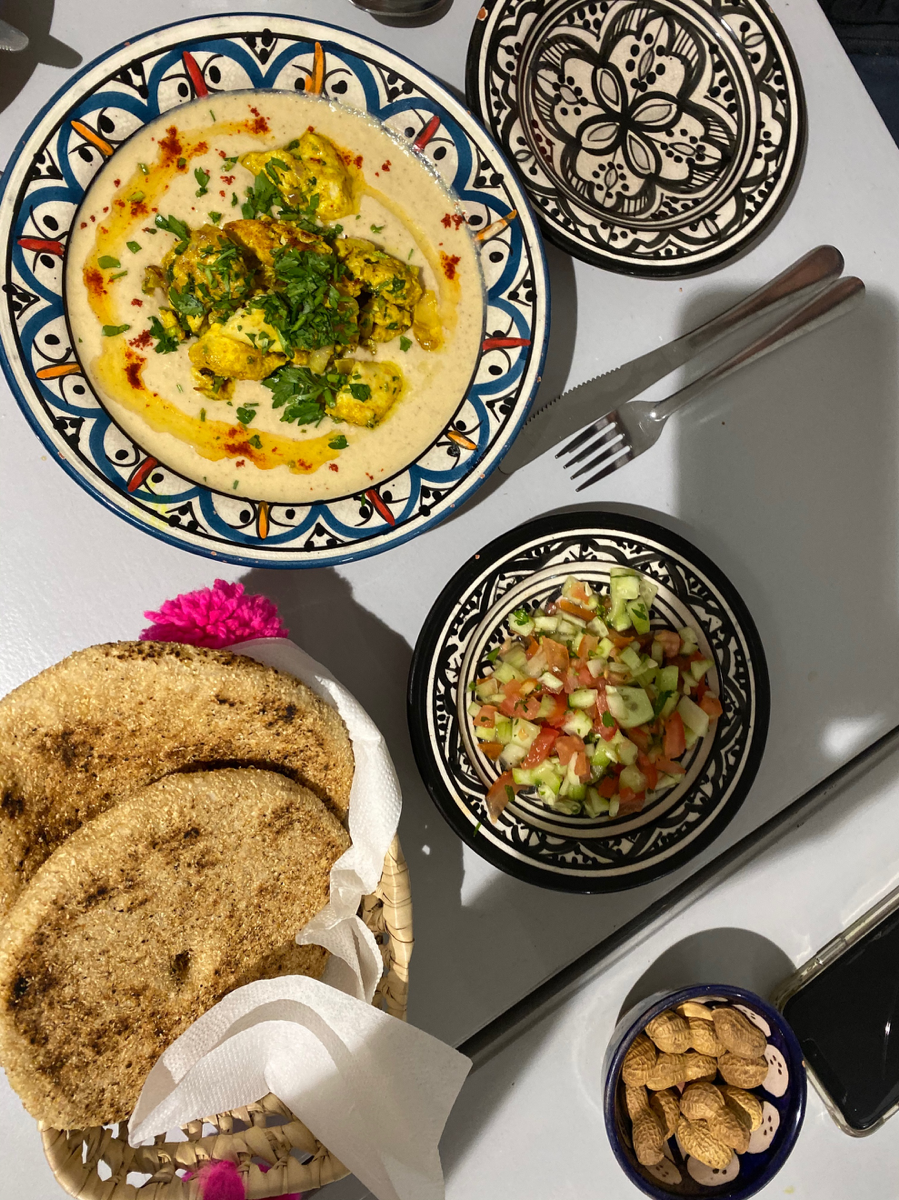 Transportation
Train or bus?
Driving in Morocco is an entirely different world and personally it's not something in which I felt like venturing into. Thus, I recommend traveling by train or bus. You can book your train company on ONCF and choose between the train or TGV option. Most companies travel everywhere. For buses there are several possibilities. Supratours is the only bus company that goes to Merzouga at night and CTM travels mostly to every city. You also have the option to take local buses in the Road Stations. However, I do not recommend because it is louder, less safe and you must leave your luggage underneath (something I wasn't comfortable with). You can travel to Chefchaouen and Merzouga only by bus. Otherwise, the train or TGV travels through the big cities and it is much more pleasant than the bus. The cost for taking the train or the bus is maximum 100 dirham per person (approximately 16 CAD).
Taxi
You can travel by taxi to move from place to place within the city when the distance is too long to walk. The cost can vary from 20 to 50 dirhams (3 to 8 CAD) depending on the travel distance. Make sure you negotiate the price of the course before going in the taxi!
Budget
My trip to Morocco was from October 21st to November 3rd, 2019. I bought my plane ticket 3 months in advance and paid 720 CAD. During the course of our trip, we spent on average 125 CAD for 2 people per day. With this budget, in no case did we deprive ourselves of doing an activity, eat in a good restaurant or sleep in a nice hotel. If you are on a tight budget, I suggest that you reserve your activities and your hotel in advance.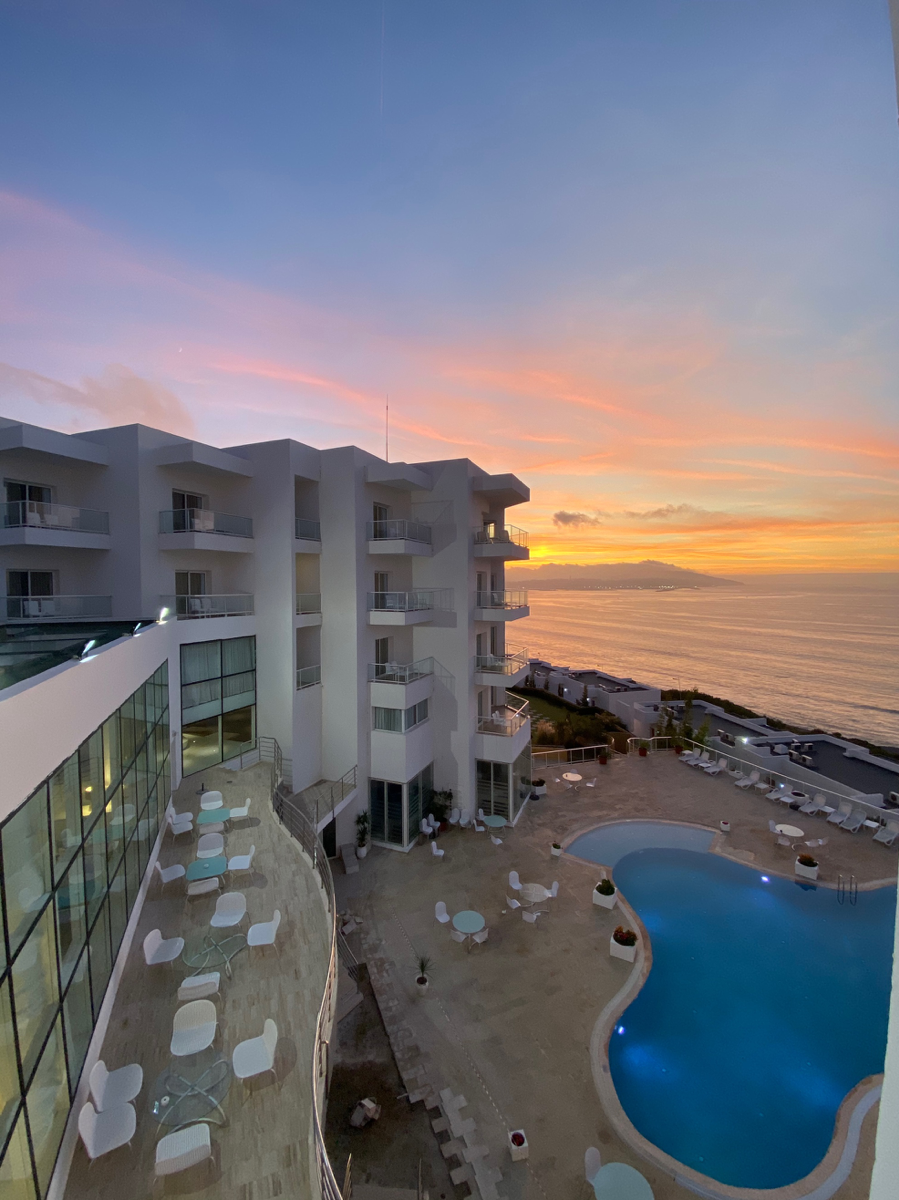 Morocco covers a wide variety of places to visit, but these three places are definitely must-sees. Marrakech for a complete cultural immersion, Merzouga to discover the true desert of the Sahara and Chefchaouen to appreciate a nice tranquility in a beautiful setting. Have a nice trip!