All you can think about is having your feet immersed in the sand? You are deeply in need for a holiday? A trip to Dominican Republic could be the solution to your worries. Here are 7 tips to keep in mind before you start preparing for your trip.
Tip 1: Enjoy an all-inclusive hotel to your liking
It is not for nothing that the all-inclusive option is the most popular when it comes to traveling to a sun destination. It's economical, easy to budget, simple, relaxing and (most of the time) safe. You don't have to think about meals, transportation or activities: everything is on site. In addition, there are for all types of travellers. Whether you are a young family, a couple who want to be surrounded only by adults or a group of young adults always ready to celebrate; you'll find your match.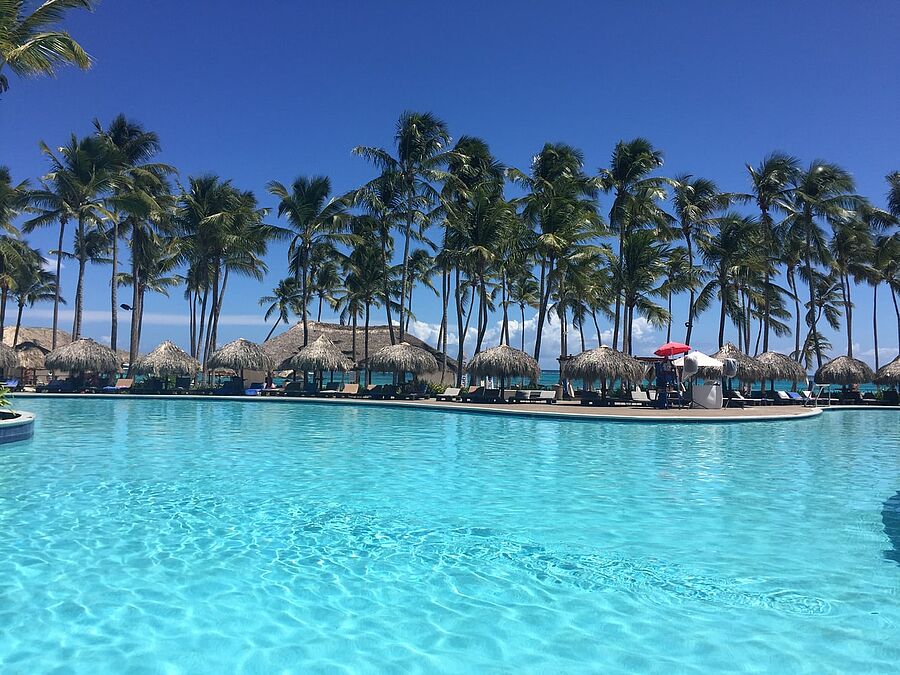 Tip 2: Avoid travelling during hurricane season
The hurricane season in Dominican Republic occurs from mid-May to the end of November. During this time, a simple tropical rain can turn into a dangerous storm. It is best for your safety and your trip in general to avoid staying there during this time. Sure, tickets may be cheaper, but the quality of your holiday will most likely be affected.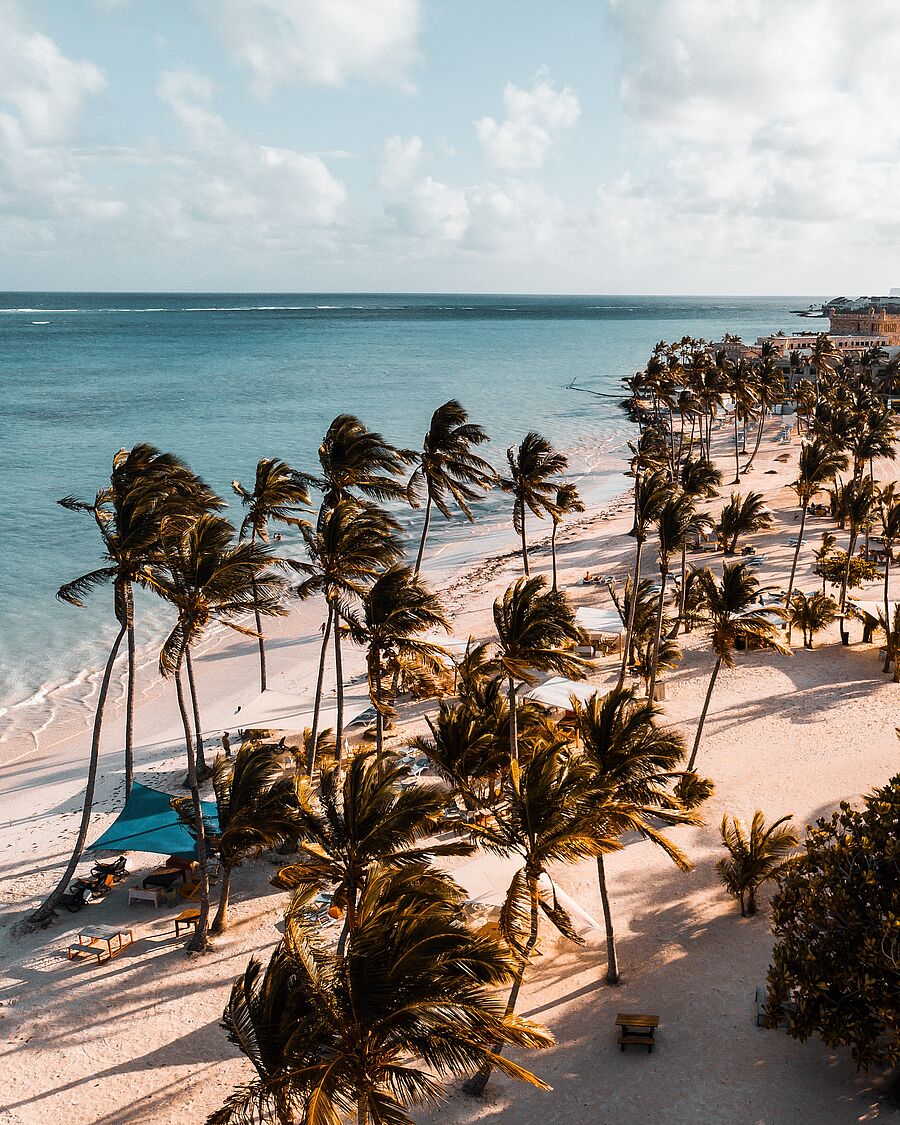 Tip 3: Bring Dominican pesos or U.S. dollars
The local currency of the Dominican Republic is the Dominican peso. This currency is, of course, accepted all over the country. Nevertheless, it is possible to pay with Euros or U.S. dollars, since the tourism industry is very developed. Unfortunately, you will not be able to pay in Canadian dollars. Therefore, it is best to get Dominican pesos (or U.S. dollars, if necessary) before you leave. You can order your currency online through our Click&Collect service to get our best rate, no fees. Make sure you have cash with you for the duration of the trip. If you want to shop or eat at a restaurant outside of the resort, credit cards are not always accepted.

Tip 4: Plan your transport to the resort (if not already included in your package deal for the trip)
The resorts are often quite far from the airport. Indeed, sometimes it takes between 30 to 60 minutes to get to the hotel you have booked. If this transport is not already included with your trip, it is best to plan it, in order to be able to get to your haven of relaxation as soon as possible. You can book transportation online or do business with one of the airport's taxi companies that offers pre-determined prices to get to the various resorts. Never board with other unknown drivers who wait for you outside of the airport.
Tip 5: Exercise Caution
Unfortunately, all around the world, there are few 100% safe destinations that pose no risk. The Dominican Republic is no exception. Some tourists have been robbed in the past, whether in the streets outside of the resorts or in hotel rooms. It is advisable to keep valuables locked in safe in the rooms and never show off large amounts of money in public. Do not leave your belongings unattended and be vigilant when someone is approaching you.
Tip 6: Go out of the resort, if you want to taste real Dominican cuisine
If you are a curious person who loves to open his palate to different dishes of the world, you may not be satisfied with the meals offered at the resort. Indeed, although a variety of dishes from around the world are available, traditional Dominican dishes are rarely depicted on the tables of resorts. To have a taste of true traditional Dominican cuisine, you usually have to set foot in town. For an evening out, it would be nice to enjoy a real sancocho in a fonda (a family restaurant). It will be a cultural experience too!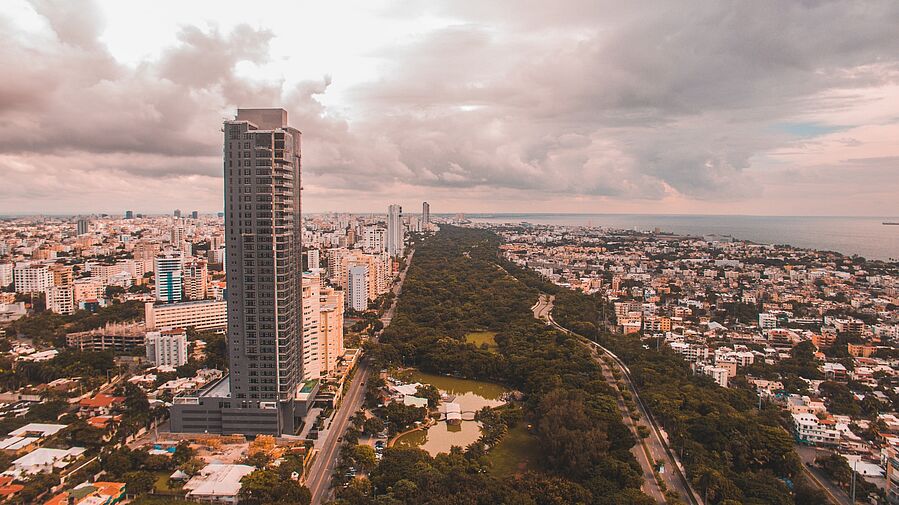 Tip 7: Leave your watch in your suitcase
This last piece of advice may seem easier said than done. You will notice that in Dominican Republic, time management is more of the letgo type. It is very possible that the schedules are not as respected as in it would be in Canada and you will have to get used to it. There's no point in getting impatient or letting frustration build up: tell yourself it's time to relax and forget about time, even if it may seem contreintuitive. It's another cultural experience that may even teach you to stress less when you return home.