Are you planning a trip to Bali soon? I strongly advise you to visit this destination for several reasons! Bali is an Indonesian island that has so much to offer and is suitable for both couples and backpackers. With its unique landscapes, breathtaking sunsets and waves suitable for any type of surfer, beginning or expert, this heavenly place will surely charm you. This increasingly popular destination is known for the yoga and meditation retreats it offers, however, this island is bursting with a ton of other activities to do.
An interesting fact about Bali is that the religion that is practiced there is Hinduism and that it is an important aspect in the Balinese life. Don't be surprised if you walk the streets of the cities you visit and see offerings on the ground in front of houses, restaurants or small shops.
In this article, I will present my travel itinerary and experience in Indonesia, in chronological order of the cities/ islands I visited. One thing you should know is I bought my plane ticket 1 month in advance in May 2019, at a price of 1200 CAD. For 1 month in Bali, I spent a total of 900 CAD in activities, food transportation, hotel, souvenirs, etc.
Kuta
Time spent: 2 days
It is a very tourist town where you can party all night long. The beach is nearby and you can surf, however I do not recommend this beach for surfing as there are a lot of tourists and there are better beaches elsewhere on the island. Also, in Kuta there are mostly bars, restaurants and as many small shops where you can buy souvenirs as shopping centers. We did not stay more than 2 days in this town because we got annoyed of locals who were constantly trying to see us services (taxi rides, scooters, massages, braiding, etc). I do not recommend this place for those seeking tranquility.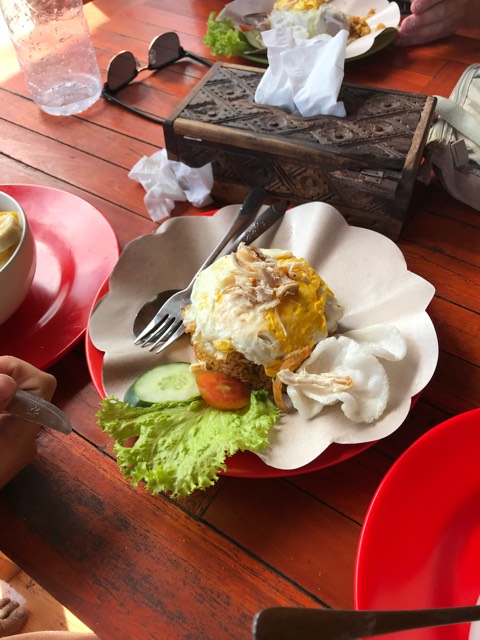 Canggu
Time spent: a total of 7 days (3 days at the beginning and I went back for 4 days at the end of my trip after Uluwatu)
I had a big crush for this place. There are plenty of cafes, small shops and restaurants where you can eat local food for the equivalent of 2-3 CAD. In Bali, local restaurants are called "warungs". You can eat any typical Balinese dish such as "mie goreng" or "nasi goreng" which mean respectively friend noodles and fried rice. I highly recommend anyone visiting Bali to rent scooters to get around. The scooters have definitely changed our trip since it allowed us to move super easily, quickly and is much cheaper than taking taxis. You can rent scooters for approximately 5 to 7 CAD per day or even get deals for several days. On the other hand, the traffic is rather chaotic in many places in Bali, be careful! I recommend Canggu for surfing. The waves are suitable for both beginners or advanced surfers. At the beach you will find booths that offer surf lessons for 1 hour for approximately 25 to 30 CAD (of course, you have to negotiate, like anywhere else in Bali, sometimes the starting price can sometimes double or triple). For backpackers, the best way to save money on accommodation is to sleep in dormitories. You can find you hostels for 5 to 10 CAD per night. I recommend the "Surfers Dorm House", a really cheap place, easy to make friends and a 5 minute walk to the beach. Amateurs of ambience? You should definitely go to the "Old Man's" a well-known bar in Canggu, and next door to a beach party. If you have time, you should visit the Tana Lot, a beautiful and very popular temple in Bali. It is located a little further west of Canggu, in Seminiak, and you can make the trip by scooter.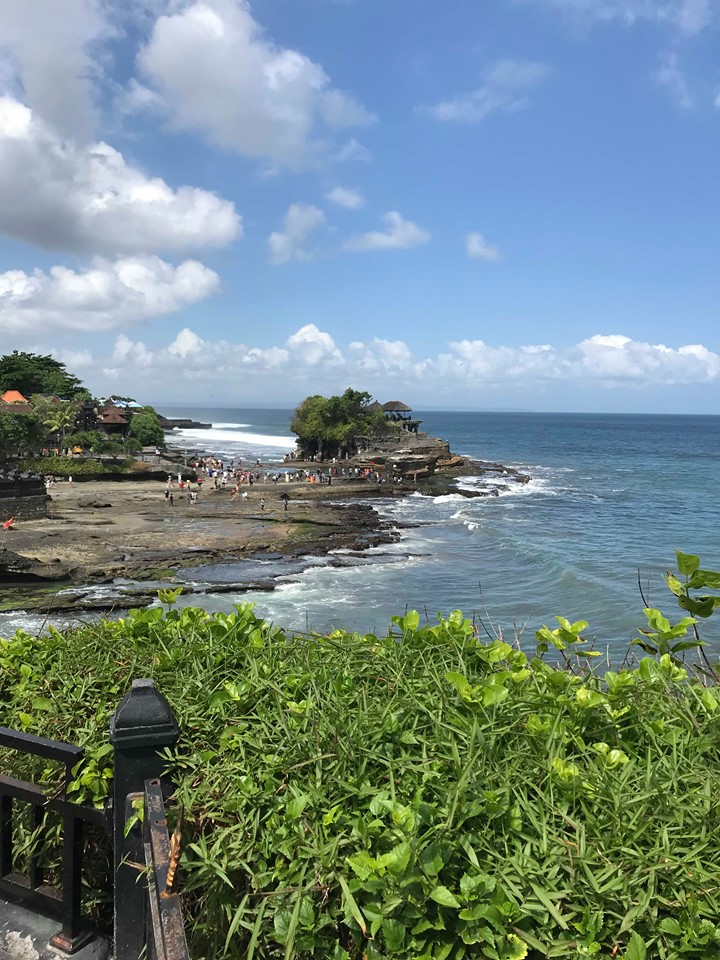 Ubud
Time spent: 4 days
This place is a real forest in the middle of the island. This city is where the weather is a little more humid and offer a ton of activities to do: go see the rice fields, climb Mont Batur, visit the monkey Forest, go rafting, explore the many waterfalls or discover one of the many Balinese temples. What I liked the most is Mont Batur. The climb starts around 2 am to arrive on time at the summit to see the sunrise. It is truly an incredible experience not to be missed!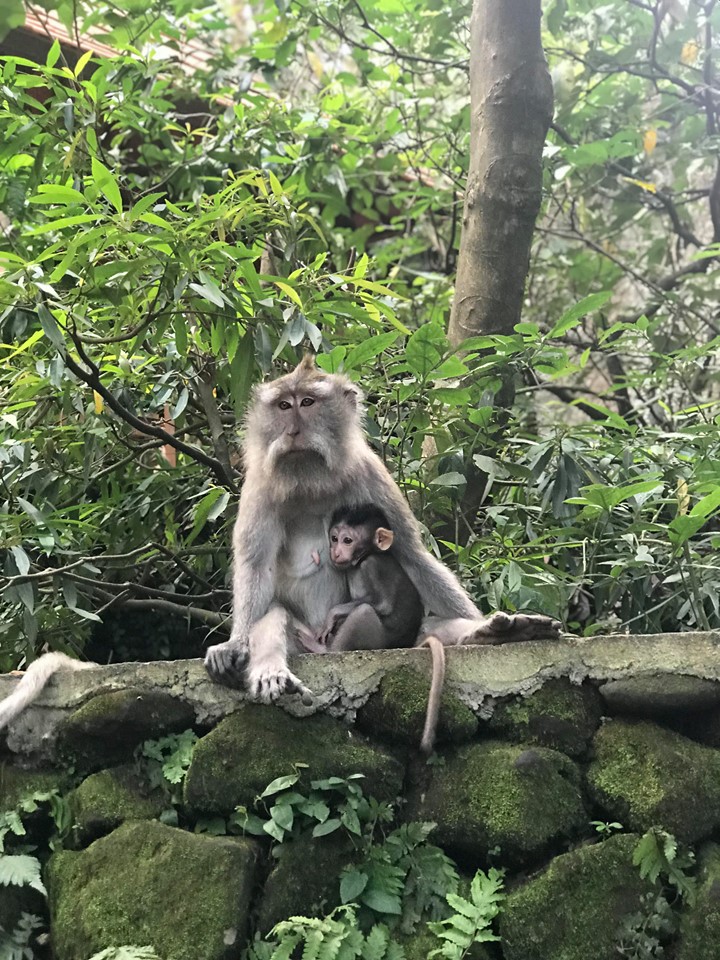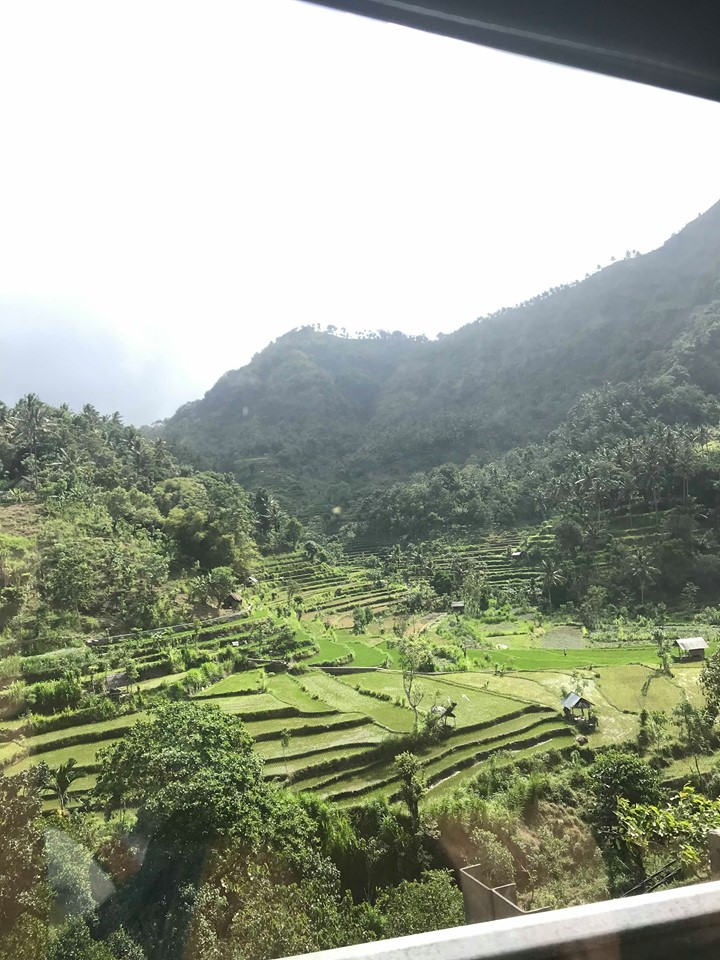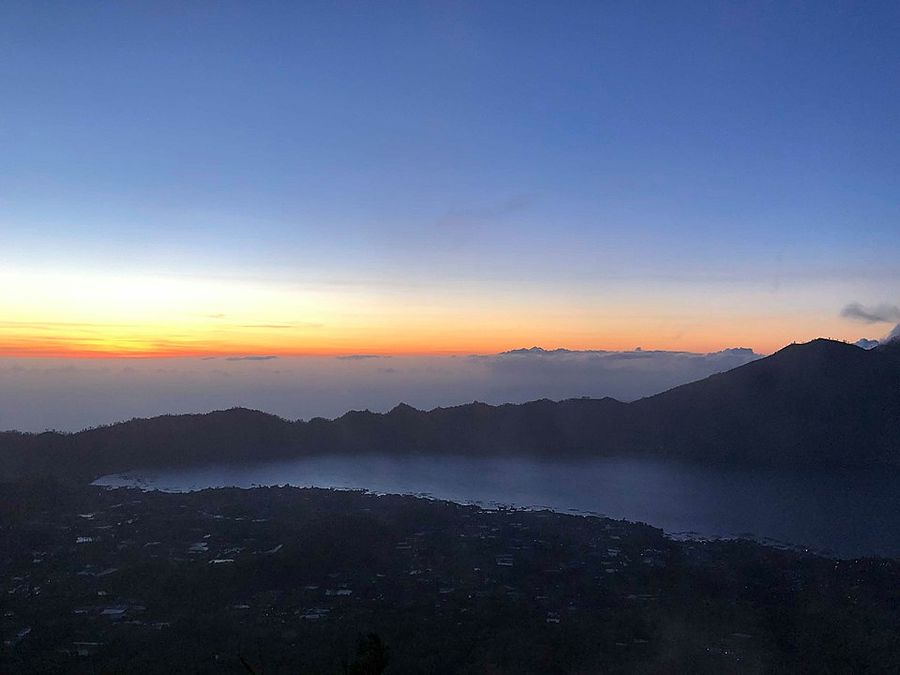 Amed
Time spent: 3 days
Ahmed is definitely one of my favorite places in Bali. Located in the North East of the island, this city which is not as much touristic offers splendid landscapes. The beaches are covered with black volcanic sand and you can admire the sunset with the Agung Volcano in the background. It is also a great place to go scuba diving or rent snorkeling gear because the sea depths are full of fascinating species.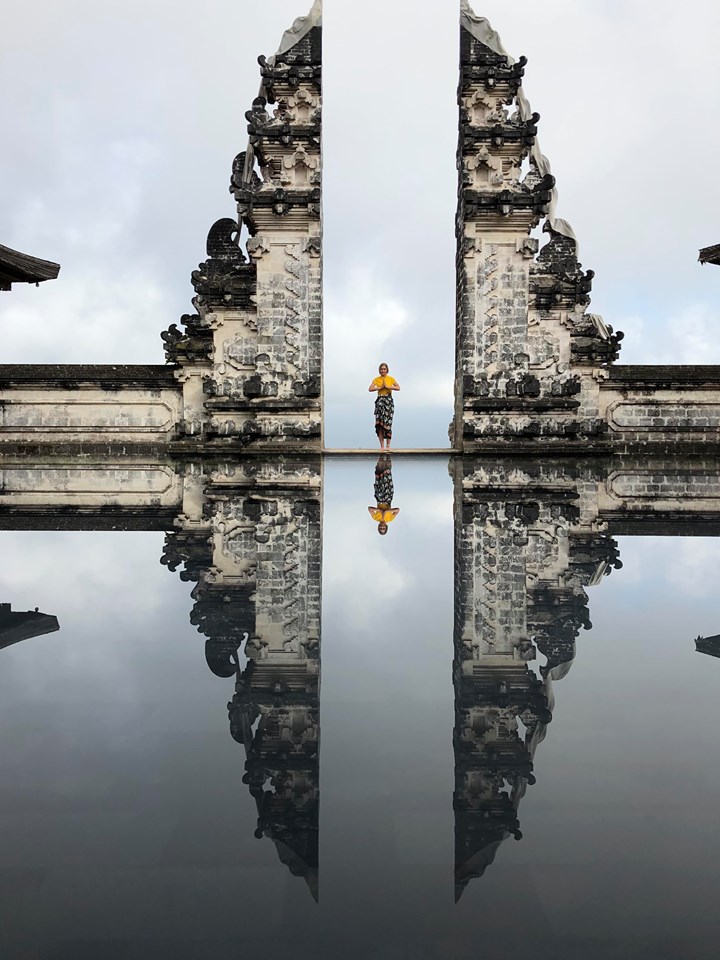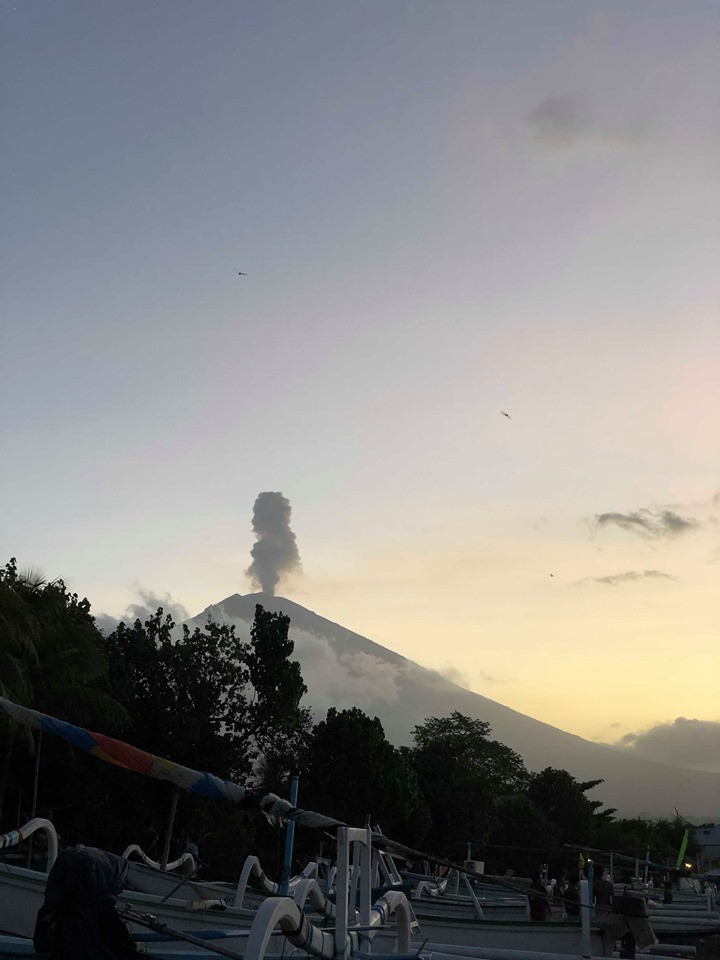 Gili Trawangan
Time spent: 3 days
After Amed I headed to the nearest port to take a speed boat to a very small island, Gili Trawangan". Located in the Indian Ocean, this tiny island is a great place to party, but also to relax as engines are prohibited on the island. This means that there are no cars, buses, scooters; we must go around on foot or by bike. One of my favorite activities was to swim with turtles because it was not a group guided activity. It is possible to it simply by renting a snorkeling mask at a very low cost. In Gili T, there are swings hanging over the water. You can enjoy the breathtaking sunsets and the beautiful beach while swaying.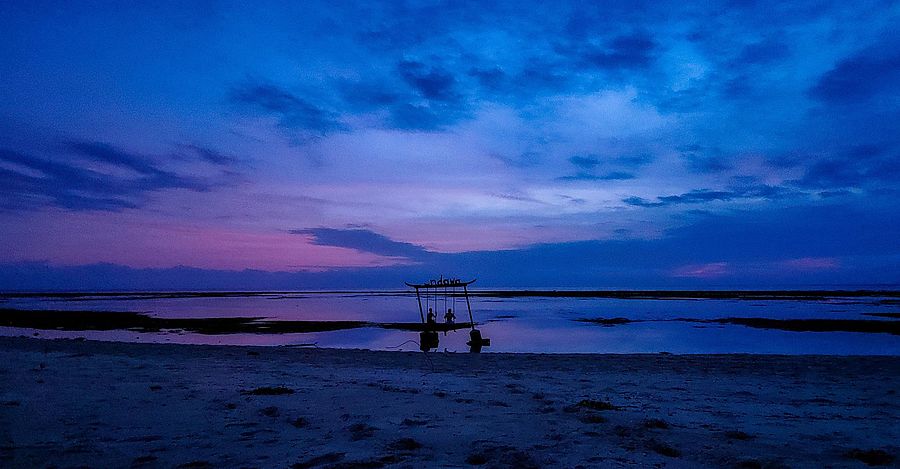 Lombok
Time spent: 4 days
Like Gili T, Lombok is a Muslim island. Known for its white sand beaches and surf spots, what I really appreciate is that there are fewer tourists in Lombok than in Bali. For those who love adventure, you should book a guided tour to Mount Rinjani. This is the climb of one of the highest volcanoes in Indonesia and the expedition is 3 days and 2 nights. The view is just amazing. Many compare Lombok to Bali before Bali became a popular destination for travelers. It is a beautiful place to discover and worth seeing.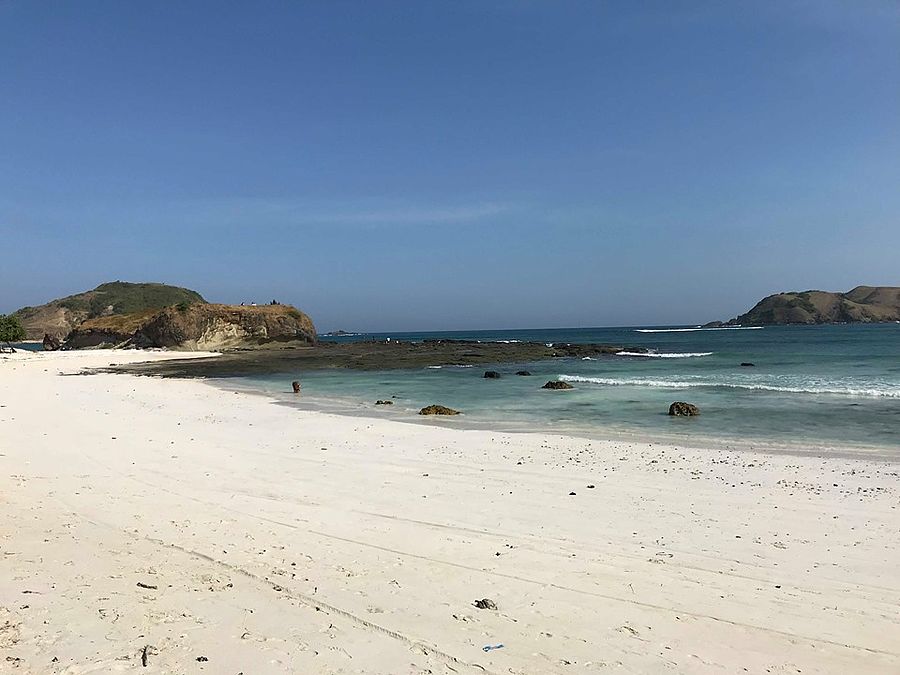 Nusa Penida
Time spent: 4 days
After Lombok, I took another boat to go to Nusa Penida, an island with sumptuous landscaped. The best way to enjoy each place in this little corner of paradise is to rent scooters (be careful, the roads are very rocky!). If you are not comfortable driving a scooter in these sometimes scary roads, you can inform yourself about your accommodation because there is a possibility that someone will drive you throughout the day to places you want to visit. There are many things to see in Nusa Penida: the splendid beaches (Diamond Beach and Broken Beach), the impressive waterfalls, the famous rock "T-Rex" or the manta rays. My best memory is probably Kelingking Beach (T-Rex). Even if the descent of the rock and ascent are painful, the landscape once you've reached the bottom is so worth it. The crystal clear water, the sight as well as the powerful waves will certainly remain engraved in your memory for a long time. Swimming with the manta rays was also a truly unique experience.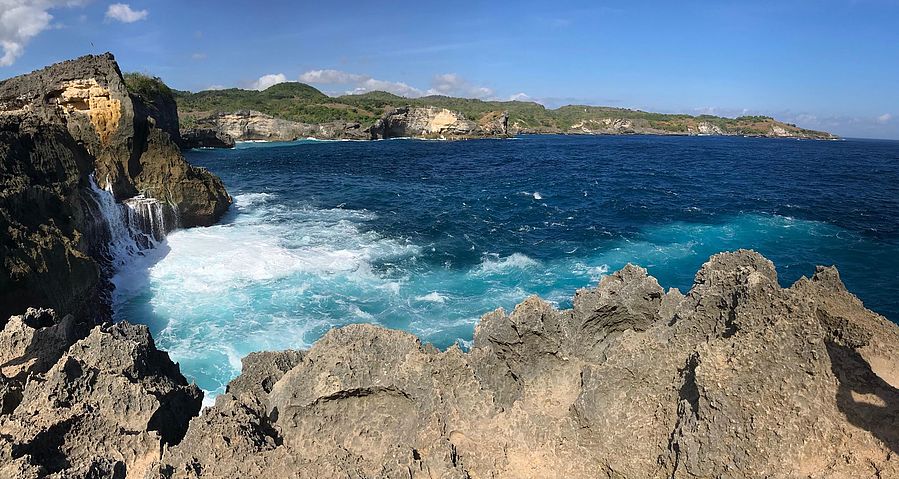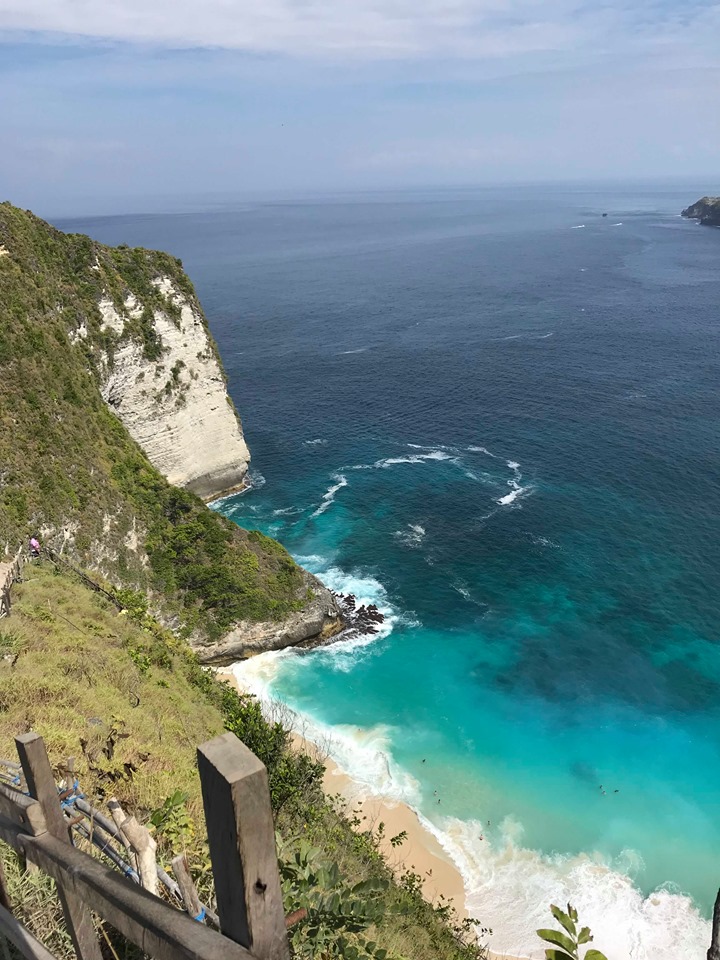 Uluwatu
Time spent: 2 days
Uluwatu is a must in Bali, located south of the island. This is not the place for beginner surfers. It is rather the top level surfers who go there because the waves are large amplitudes. The many surf competitions that are organized here are very pleasant to watch. Uluwatu is full of temples and beaches, once again magnificent. The restaurants are very diverse, serving both local and international food.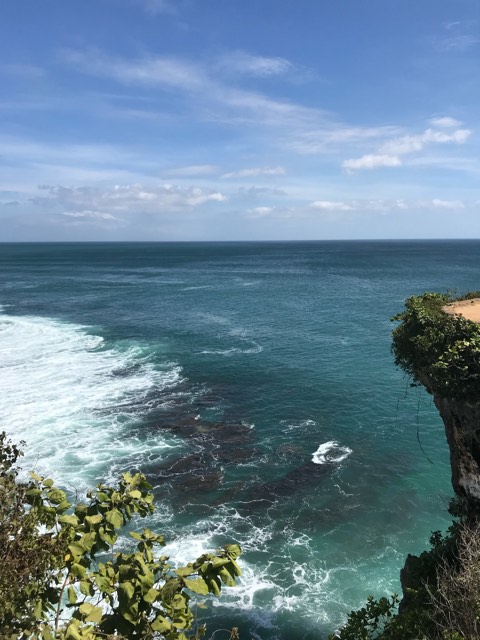 To conclude this itinerary, if you have the chance to travel to Bali, I strongly recommend you do so. It is not for nothing that this destination is getting more and more popular. This island has so much to offer and will cover everone's interests. One of the most important things to remember is that you always have to negotiate when you book an activity or buy souvenirs because the prices are often tripled. I hope that I have convinced you to visit this beautiful destination, have a good trip!