We always have the best interests of our staff and clientele at heart. To ensure the safety and well-being during the COVID-19 pandemic, various available preventive measures are being introduced and used.
But first, let's talk about cash. Did you know that the Bank of Canada advocates that retailers continue to accept cash as a method of payment? More precisely they stated that; "it's important to keep in mind that the risks posed from handling cash are no greater than those posed by touching other common surfaces like doorknobs, kitchen counters and handrails". Concerning safety, it's important to remember that, when travelling abroad, it's always safer to bring cash and not rely 100% on your cards.
Moreover, we are now equipped with some Portable LED UVC disinfection lamps to make sure that all bills we trade are clean. These lamps disinfect and eliminate up to 99.9% of germs, viruses and bacteria.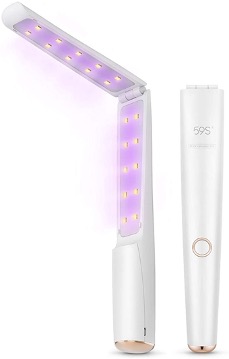 Hygiene:
All of our exchange offices are equipped with alcohol-based hand sanitizer when soap and water are not available. Our employees have been instructed to clean surfaces, phones, door handles and office equipment frequently with disinfectant.
Social Distancing:
Our employees are respecting Health Canada guideline in terms of social distancing by avoiding common greetings such as handshakes, limiting contact with people at higher risk and keeping a distance of 2 meters from others.
Client traffic control:
We do not take appointments; customers are free to come whenever they want during opening hours. However, we make sure that our offices offer a safety environment for all. This means that we do not let in people who are sick or have felt sick within the last few days or as determined by Public Health Authorities. We encourage customers, suppliers and employees to maintain a distance from each other. Also, all of our locations are equipped with Plexiglas to limit contact between staff and customers.
Should you have any concern or question regarding our safety procedures, feel free to e-mail us at canada.service@icecurrency.com.
Safe travel!